1.000 TASTES OF HOLEŠOVICE WHERE TO EAT IN THE SO-HO NEIGHBOURHOOD
A day begins in the morning and good morning – at its best – with a great breakfast. At SO-HO, you will have the local Toustárna within reach of hand. During the construction, Toustárna will be moved to a new space within the complex. Here, you will smell the aroma of freshly baked bread, cakes and quality coffee. If you walk along Dělnická Street, you will come across the big smoke of Southern cuisine by – and from – Big Smokers. Within a radius of less than 5-10 minutes walk, you can discover different tastes. Real Italian La Cucina Tusarova, bistro-style experience at Vnitroblock, fresh ingredients from Hall 22 at the Holešovická tržnice market. Or you can enjoy the "chef's table" at SaSaZu, a great menu at Phill's Corner or Twenty7, ideally treated and tapped beer at Hamburg… or street food veggie-burger in pop-up places that appear in Holešovice every other street.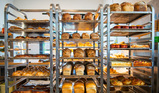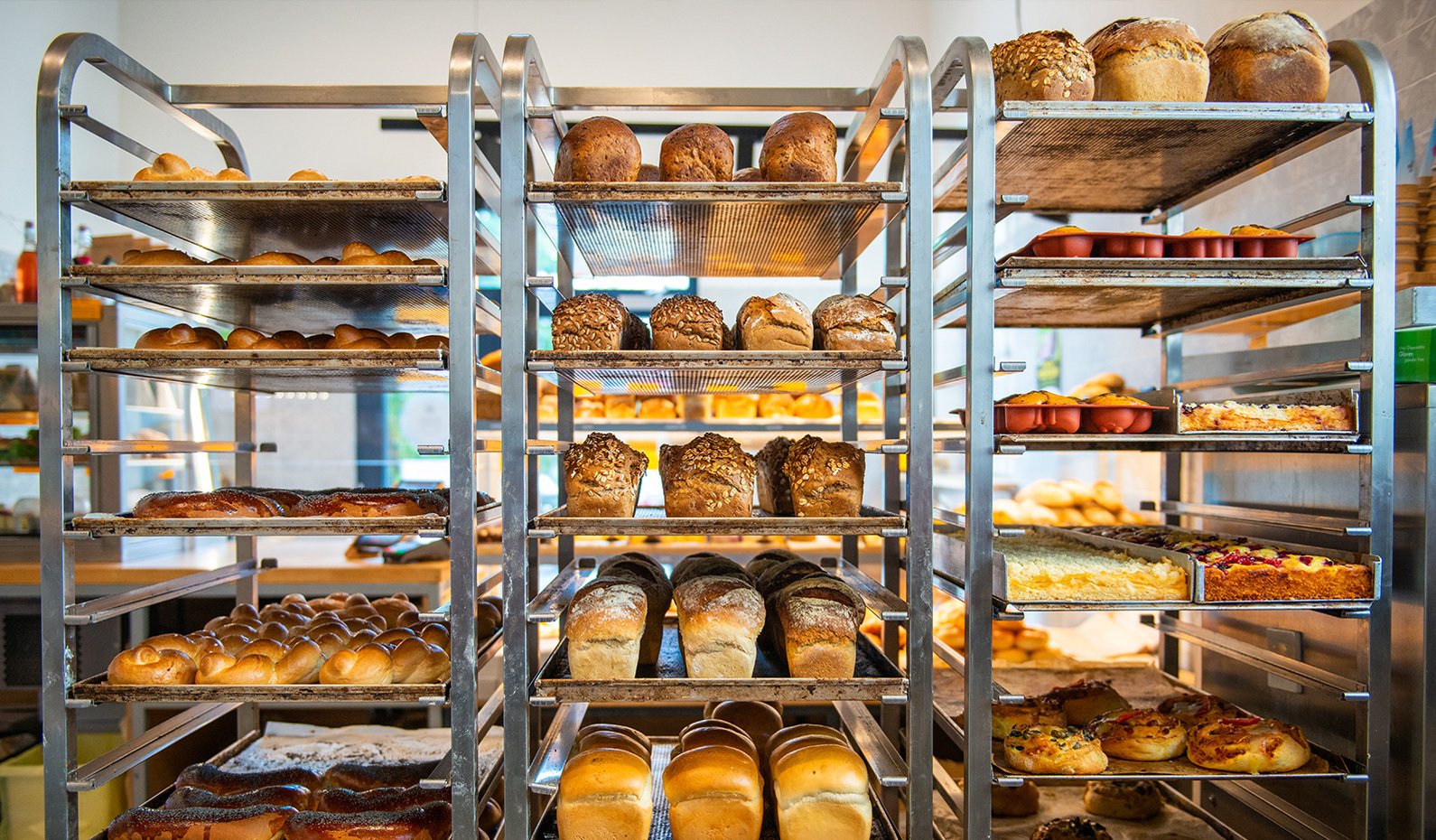 THE FRESHEST BREAD and PASTRYJUST UNDER YOUR NOSE
TOUSTÁRNA IN DĚLNICKÁ STREET
Our Toustárna has been an inseparable part of the Holešovice culture and the gastronomic map of Prague for many years. The construction of the SO-HO complex will not change anything for the worse – quite the opposite. Toustárna will settle in a new space, through which the smell of freshly baked bread, cakes and quality coffee will flow even more intensely than ever before. Breakfast, small lunch or a great snack? You will not lose any of these.
more info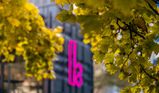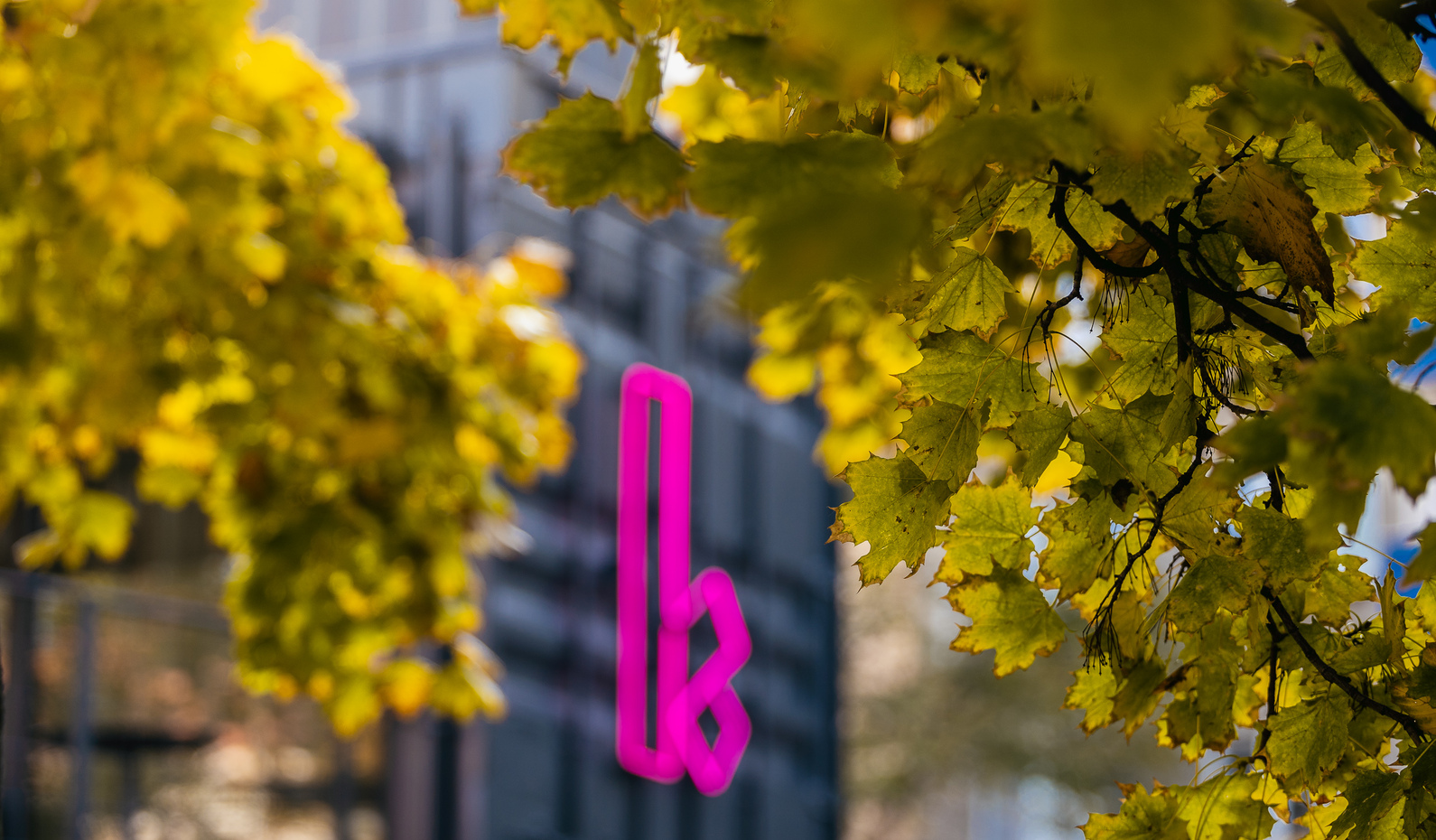 industrial

unusual dining and coffee sipping
café Kontejner
Are you a fan of the original architecture and good food? This is how the Kontejner café is made for you! This inspiring space from three discarded shipping containers is an example of a tasteful and at the same time creative regeneration of industrial elements. We enjoy their arty, one would say the sculptural expression, their contribution to public space and use, - in the lower two it is cooked, prepared, served and consumed, and in the third container placed diagonally over the lower two, the events on Ortenov are also observed. square. In the heat, you can also sunbathe on one of the two terraces that were created on both sides of the upper container.
follow on instagram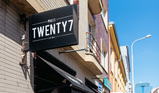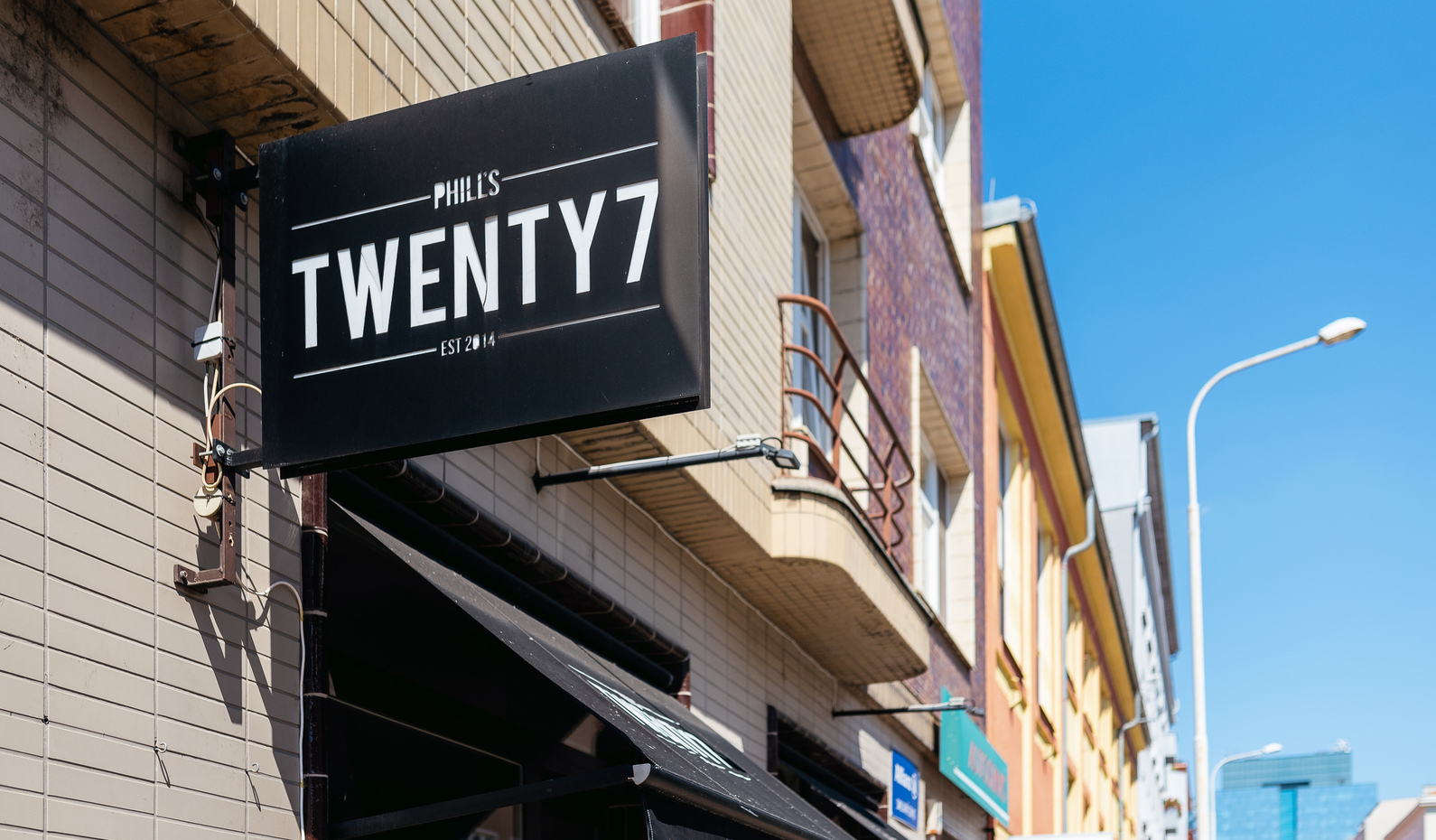 GREAT CAFÉ

NOT JUST IN THE LUNCHTIME HOUR
TWENTY7 IN PŘÍSTAVNÍ STREET
The menu in the renowned Twenty7 café is, in a word, cosmopolitan. This is a place where you can recall the extraordinary tastes you remember from your journeys around the world: a genuine American hot dog with a pile of onion slices and cheddar, a crispy Peking duck, a pumpkin risotto with Pecorino cheese, as well as noodles with the aroma of Saigon. This gastronomic trip works perfectly.
more info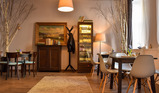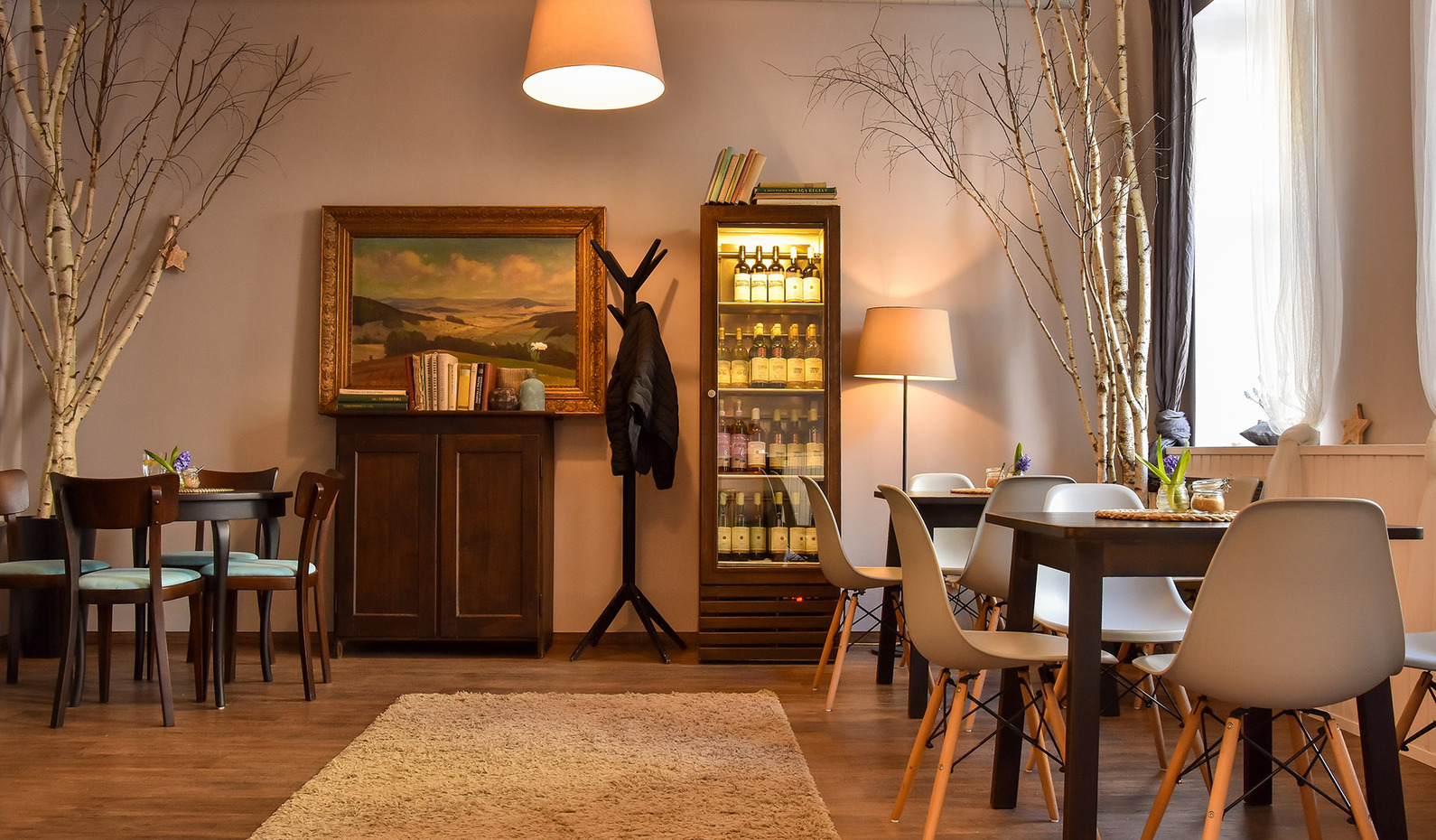 go there

you will find new friends
Kafata bistro
Where to have a delicious cake or breakfast? Well, go to the Kafata bistro! Here you can enjoy great coffee, homemade cakes and desserts or even one of the main, even vegetarian dishes. The great advantage of this cafe is the very friendly staff and cosy atmosphere, which will take the already super gourmet experience of breakfast or lunch to the next level.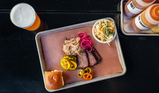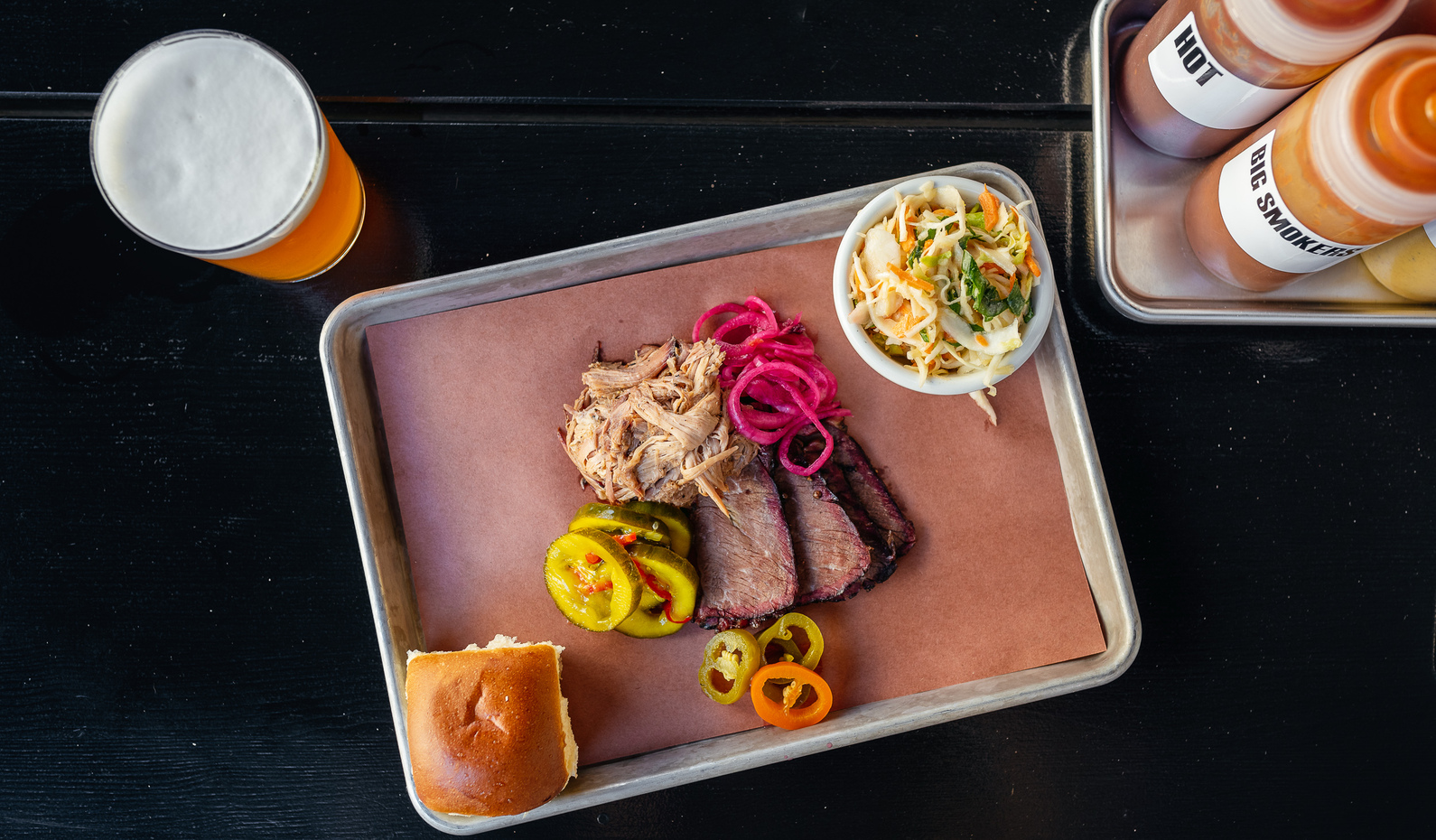 GENUINE SOUTHERN-STYLE BBQ

WITH A BIG SMOKE
BIG SMOKERS IN DĚLNICKÁ STREET
We Czechs love to barbecue, or as Americans write it, BBQ. But how to indulge in crispy meat on fire when you live in the very city centre? The Big Smokers bistro knows the answer. Pulled pork and smoked bacon dominate every plate here, along with mouth-watering, spicy sausages. You will enjoy all of these with an excellent beer by the Chroust mini-brewery, and the gastronomic experience is yours. And you'll be happy that you only have to walk two minutes to get home!
more info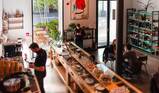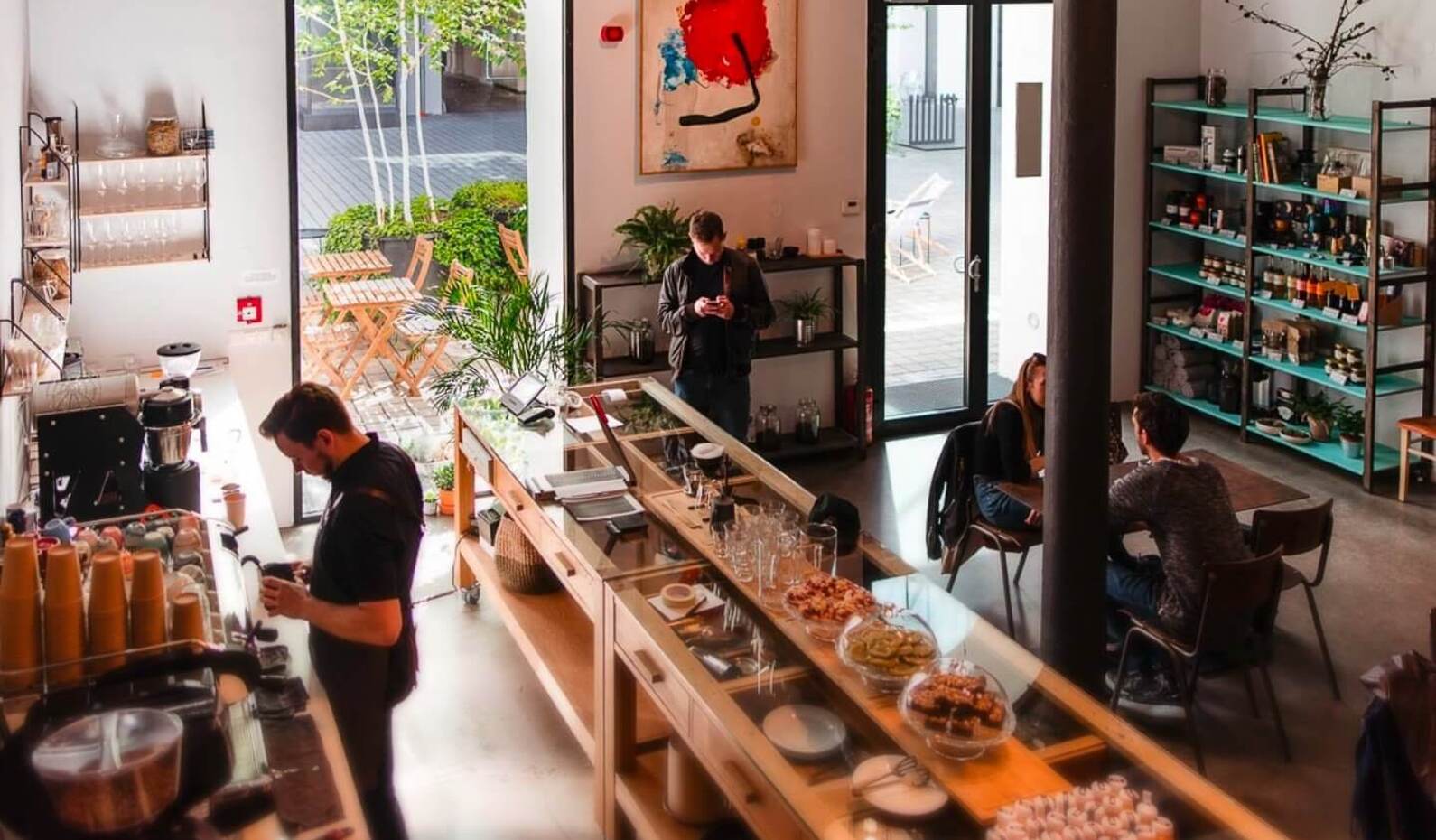 Když Poprask

tak pořádný
OSADA Café
For an excellent coffee in Holešovice, head to the Osada café, which is backed by a team of Ambiente baristas. In summer, you can enjoy your coffee in the garden in the beautiful and quiet courtyard. Here you can drive away even a small hunger or have something sweet to eat, and you can take away various foods from additional sales, from milk, through Prague ham to fermented birch sap. Their Poprask event is worth it ... check it out!
website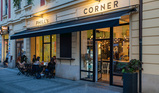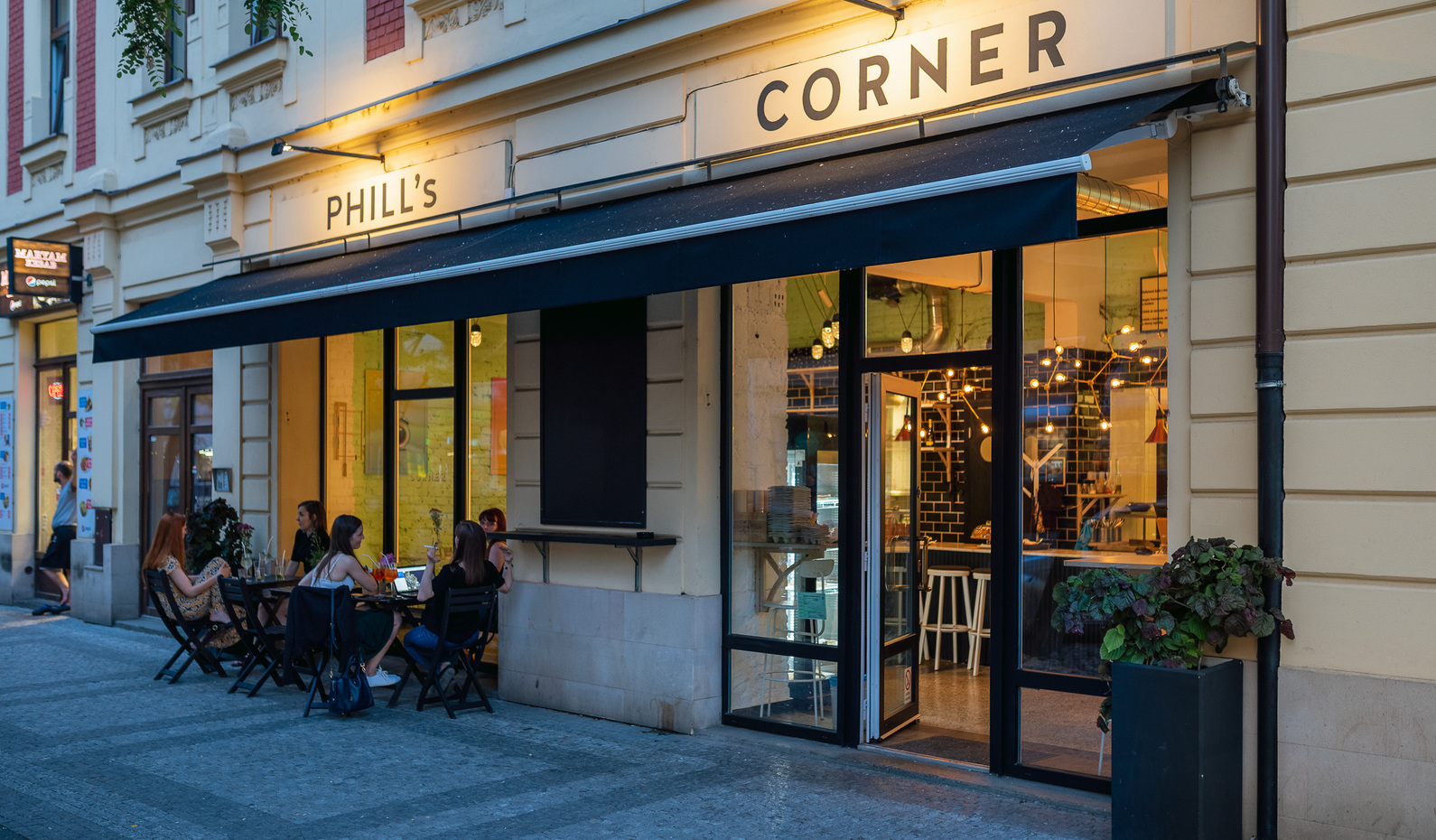 LIFE ISN´T JUST

ABOUT WHAT YOU EAT
PHILL´S CORNER IN KOMUNARDŮ STREET
The corner of Dělnická a Komunardů Streets is known to all the local people as Phill's Corner – a place where you can pop in from early morning until late evening and always have something marvellous. This cafe was created with enthusiasm and love not only of good food but also of drinking. Carefully selected wines from all over the world, gold-coloured beer by the CLOCK mini-brewery or homemade lemonade? You can't err at Phill's.
more info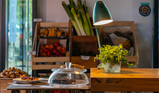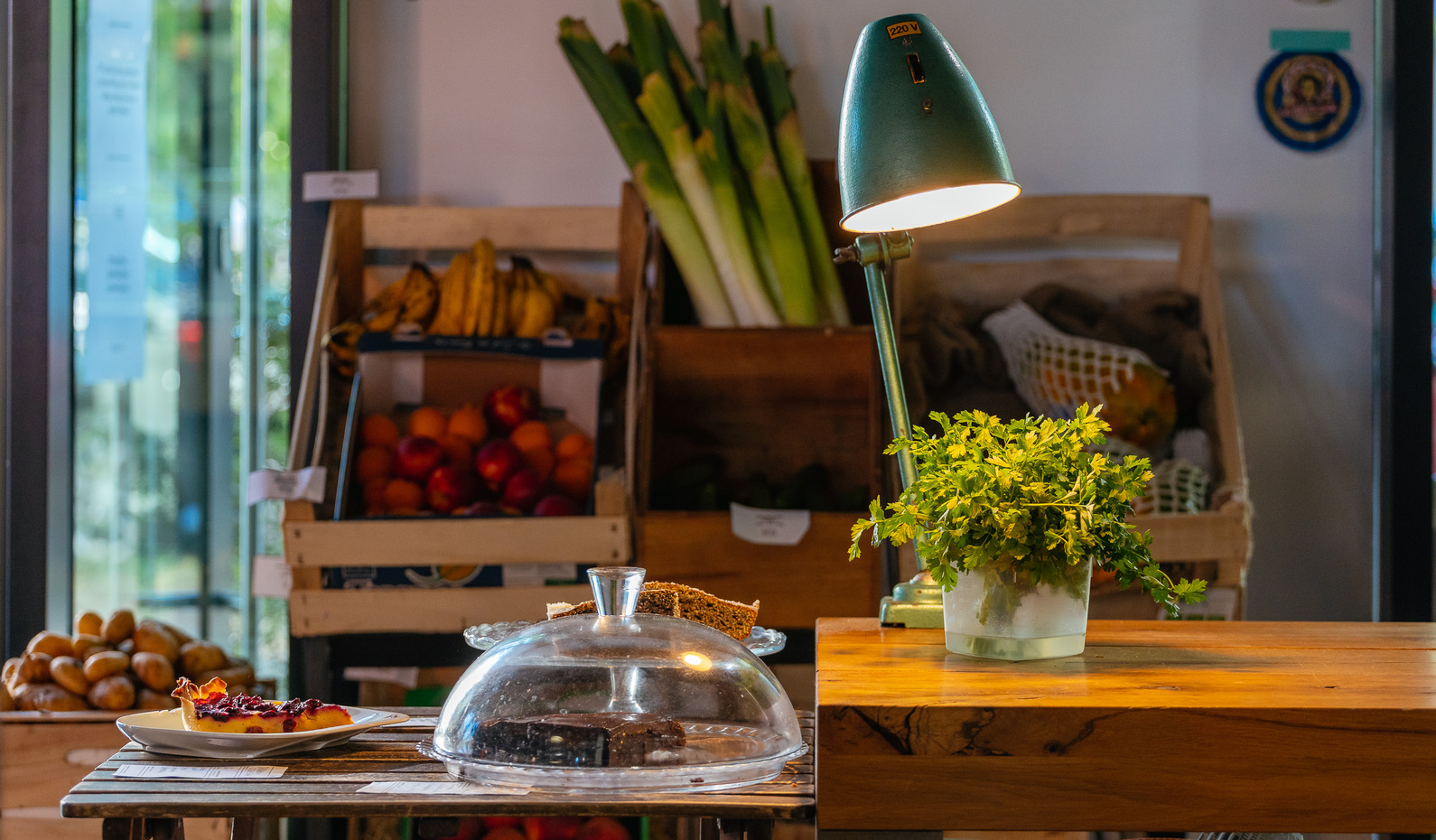 FRESH INGREDIENTS

WHICH TURN INTO MIRACLES
HOME KITCHEN IN JANKOVCOVA STREET
Since 2009, Prague has known the Home Kitchen concept, i.e. the places where you can go, throughout the day, for an excellent snack or main course, always prepared from fresh ingredients just for you. In 2015, a branch was born in Jankovcova Street, making our stomachs happy to this day. Classic ham and ex, or rather crispy bread with avocado? It´s up to you.
more info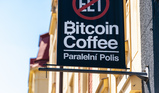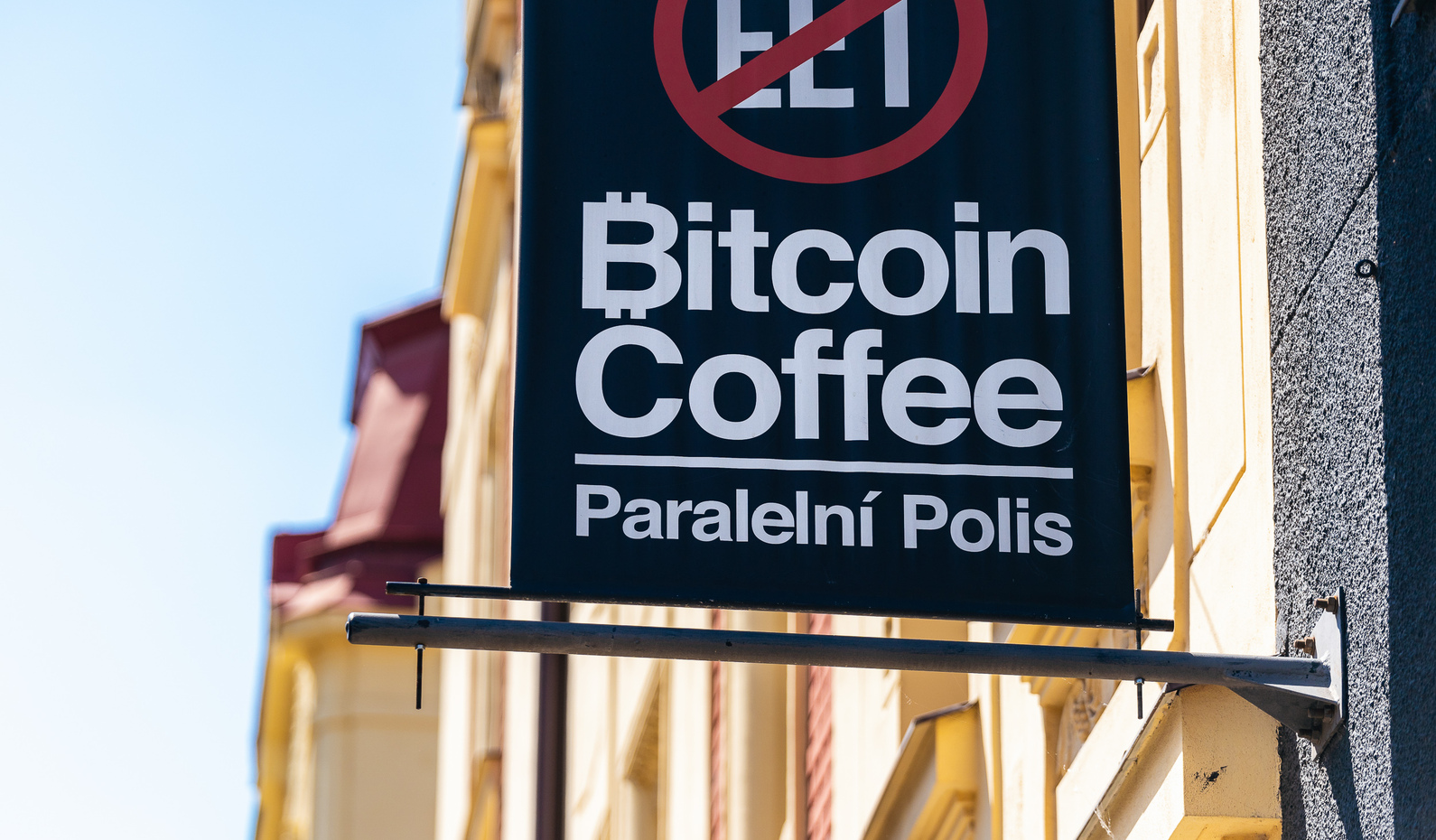 COFFEE with

A BITCOIN FLAVOUR
PARALELL POLIS IN DĚLNICKÁ STREET
Do you suppose that geeks and good coffee don´t make a good match? Error! Bitcoin Coffee in the culture and community space of Paralelní Polis (Parallel Polis in English) is a unique concept where you can pay for fragrant coffee from African and South American plantations with cryptocurrencies such as Bitcoin or Litecoin. This coffee may one day be worth its weight in gold – but that doesn´t mean you shouldn´t enjoy it right now.
more info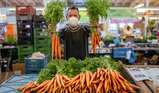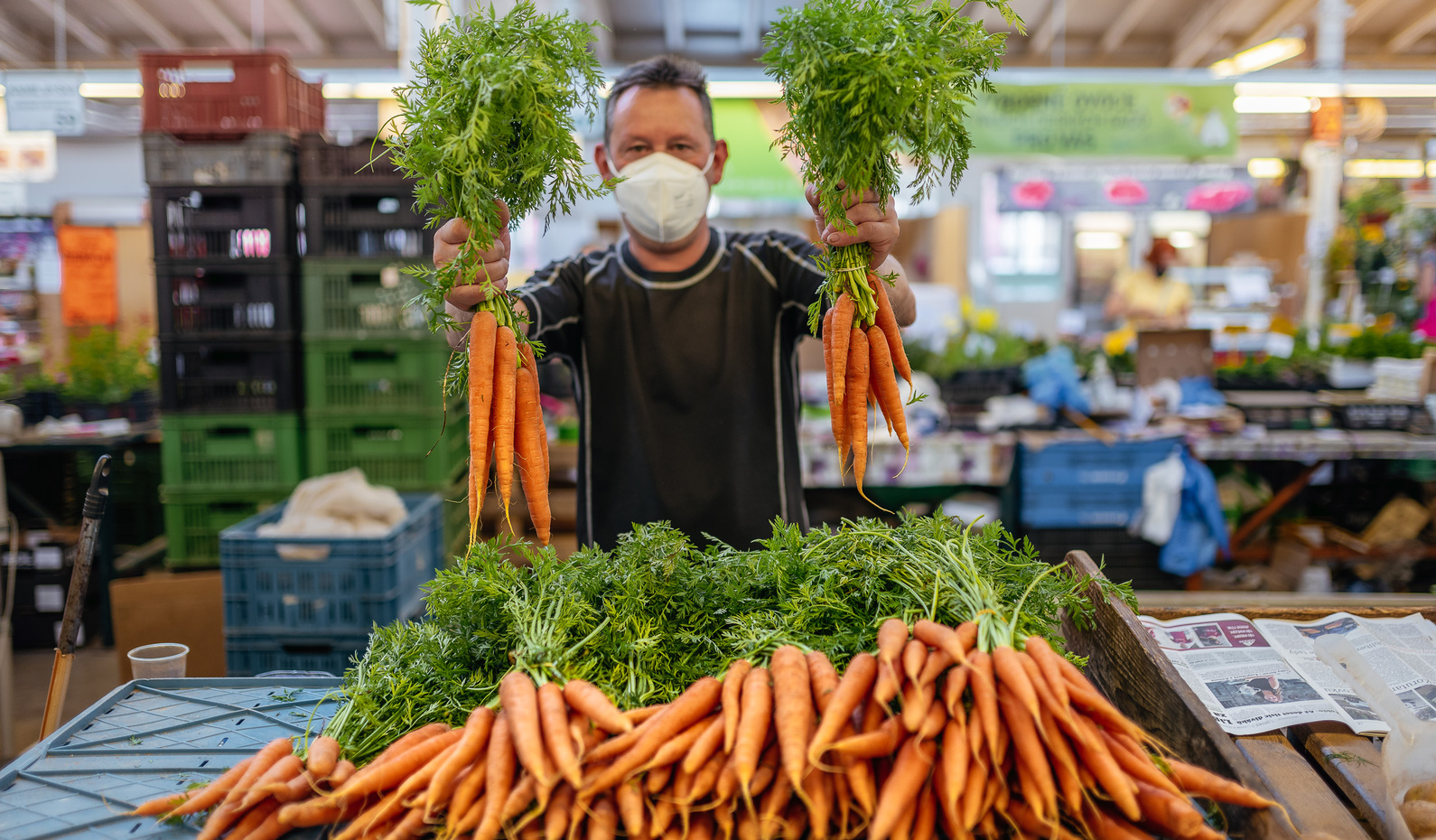 CRISPY BITES

INTO FRESH VEGETABLES
HALL 22 AT THE HOLEŠOVICKÁ TRŽNICE MARKET
Bite into the vegetables that grew happily in a vegetable patch just a few hours ago. Taste apples and apricots that weren´t harvested on trees in Morocco but in a Czech orchard. This joy and taste won´t be surpassed by anything. You can have the freshest ingredients at home every day if you get used to regularly choosing the best that the Holešovice farmer´s market in Hall 22 has to offer.
more info