VAT 12% - new apartment prices 3% lower
20.09. 2023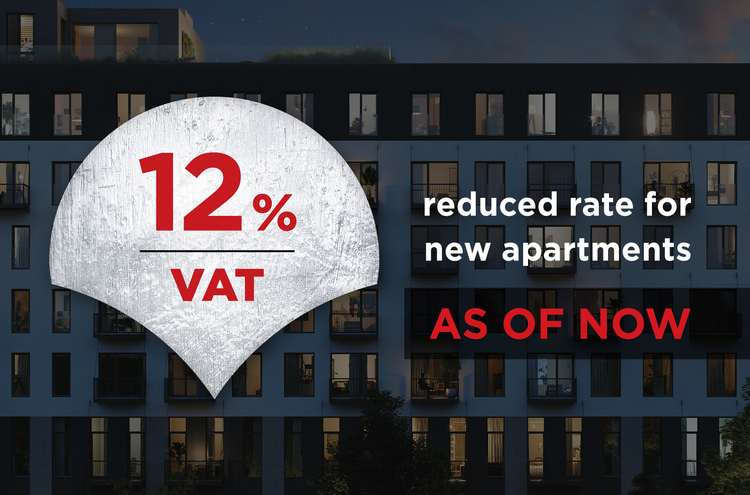 SO-HO Rezidence now offers the possibility to pay the first deposit on the purchase price in January 2024 and thus take advantage of the 3% savings from the planned reduction of VAT on flats from the current 15% to 12%. This amounts to CZK 195.000,- on an average apartment in our SO-HO Rezidence offer.
The tax change is due to take effect from January next year, according to the government proposal, but you don't have to wait that long.
Choose an apartment from our SO-HO Residence offer, enter into a standard reservation contract with us and pay the reservation fee of CZK 100,000. We will contractually extend the maturity of the first deposit on the purchase price until January 2024 and you will save 3% of the original price.
In our price list we now list the prices of the apartment including VAT 12%, a basement unit and the sharing of common areas. The VAT rate of 12% is charged on the condition that the client pays the price according to the future purchase contract after 1 January 2024, and at the same time a law will come into force by 1 January 2024, which will include an amendment to the VAT Act, which will apply a new VAT rate of 12% to flats up to 120 m2. If the above-mentioned law does not come into force, a VAT rate of 15% will be added to the price of the flat without VAT.
You can switch to our offer of flats 1+kk - 2+kk here or in the main menu via the flats offer.
back to list