Cool small loft for smart start living
23.03. 2023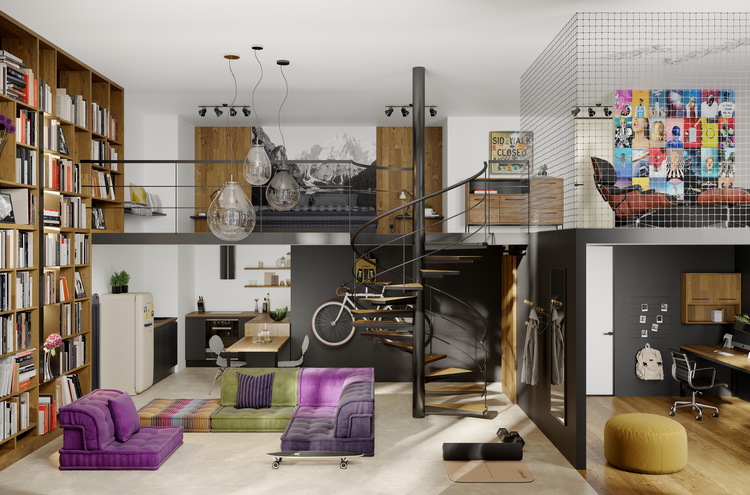 The industrial character of the building is also reflected in the interior, so the lofts have ceiling heights of 3.6 m. In order to provide you with a place to relax, a library or storage of seasonal items in a small apartment, we have created an inset floor in the space above the hallway and bathroom, which gives you an additional 9m2. The lofts are on the 2nd floor, but thanks to the elevated base of the building and high ceilings in the ground floor apartments, the view is comparable to the view from the third floor
The vibrant atmosphere of southern Holešovice offers cultural activities and trendy cafes and bistros. Thanks to the excellent accessibility by foot, bike, or tram to Karlín, Stromovka, and the city center, you will not have a need for owning a car.
The apartments have smart Loxone technology. The popular Naše Toastárna will move to the ground floor of the building and a new fitness and wellness concept by Form Factory will be created here.
Phase 1 is scheduled for completion in 4Q 2023, so it's the perfect time to choose an apartment and plan the interior and your new future in your own apartment in Holešovice.
Live and Love Holešovice:)
back to list