ABOUT THE PROJECT SO-HO RESIDENCE
The SO-HO Residence project is being built on the site of the former TESLA Holešovice industrial enterprise. Part of the site's urban regeneration consists of converting one of Tesla's original buildings and completing a new residential block along the perimeter of Dělnická, Jankovcova and Tusarova Streets. The ugly car park, which is here now, will be replaced by a typical Holešovice residential block with an inner garden. The SO-HO Residence project will be built in three consecutive stages. The architects of this urban regeneration (Stage 2 and 3) are the professionals of the well-known Prague's studio QARTA Architektura. In the projects photo gallery, please browse through the renderings of future SO-HO Residence look.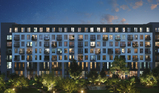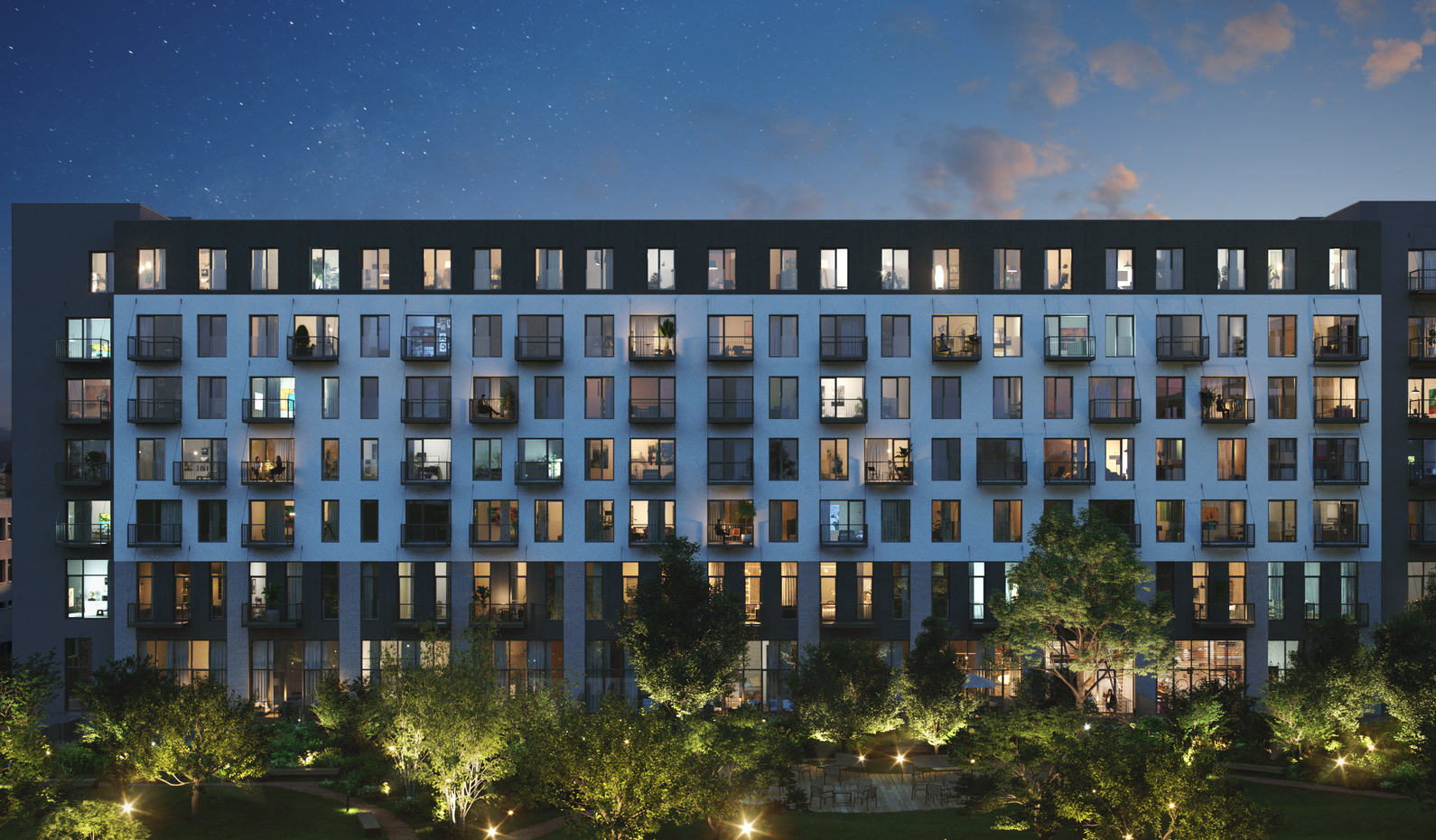 STAGE 1 WILL OFFER 148 FLATS

IN UNIQUE INDUSTRIAL CHARACTER
SO-HO RESIDENCE - STAGE 1
Stage 1 of the SO-HO Rezidence consists of regenerating one of the Tesla Holešovice complex original objects. Thanks to the character of the building, 148 exceptional apartments with an industrial charm will be created here. On the ground and first floors, you will find the lofts and apartments with a clear height from 3.6 metres up to 4.45 metres, which will allow an implementation of a floor insertion or a creative design of the interior and storage space. The apartments on the second floor and the higher ones feature an above-standard clear height of 2.7 metres. The last two floors of SO-HO 1 will offer a mix of 1+kitchenette units and 3+kitchenette family apartments. For those who want to indulge in the true luxury of living in a duplex, we have also prepared an option of a large two-storey, 4+kitchenette apartment with a study and a fitness space, including a sauna on the ground floor. The bedroom and living room with the terrace, allowing the views of Holešovice and Prague´s downtown, are located on the top – sixth – floor. On the same floor, you can also find a spacious family flat (4+kitchenette).
More info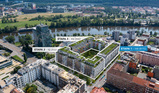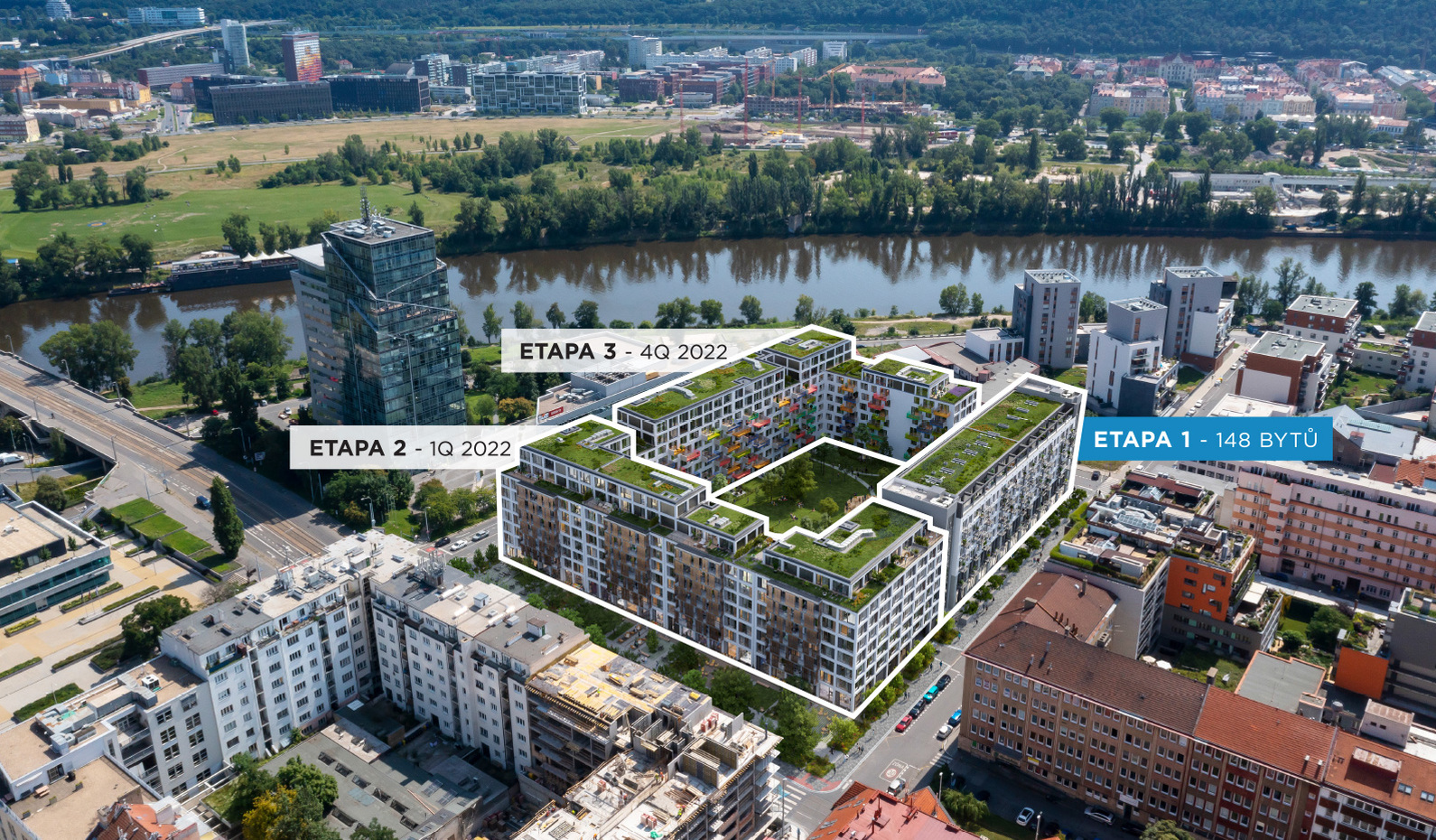 OTHER STAGES OF THE PROJECT

WILL BE NEWLY BUILD RESIDENCES
OTHER PROJECT STAGES
All the stages of the SO-HO Rezidence project have already been granted a valid building permit. We have currently started the construction of Stage 1. We expect to finish in the fourth quarter of 2023. The start of the construction of Stage 2 and 3 buildings will follow every six months, with the planned sale of units in Stage 2 scheduled for the first quarter of 2022 and Stage 3 for the fourth quarter of 2022. Stage 1 will therefore welcome its new residents at the beginning of 2024 and Stages 2 and 3 in 2025.