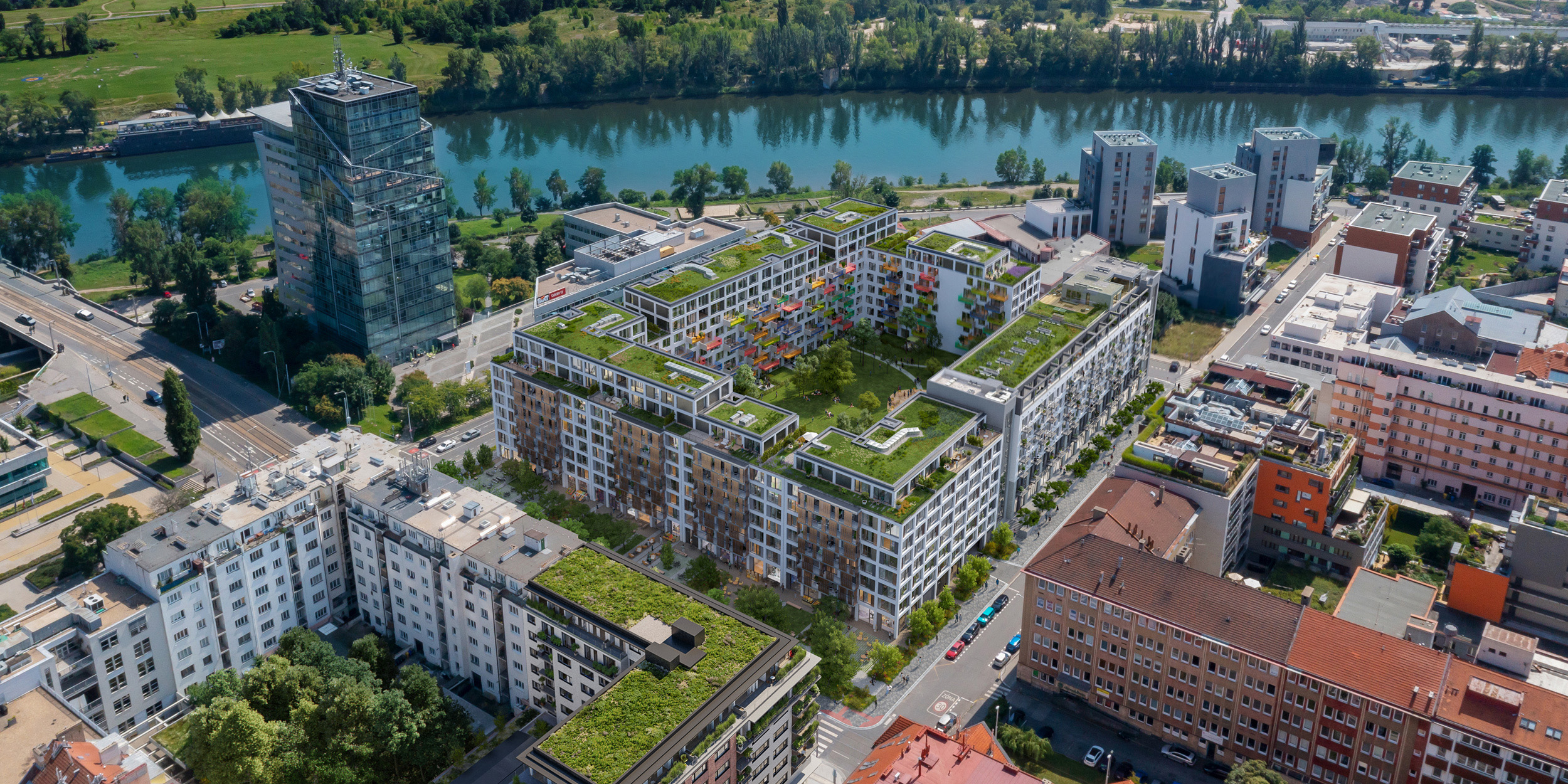 Choose your home

Start by selecting the floor in the picture
Close

Courtyard of the project

Dělnická st.


panoramic view
of Prague
V Háji st.

Courtyard of the project

select the flat
back to floors
Residences offer
Should you be interested in information about several apartments, you can ask for them in bulk. Simply add them to your favourites and then submit your selection.
The price list is valid until a new price list is issued. The Developer reserves the right to change the price list at any time until the signing of the Reservation Agreement.
1) The floor area means the internal floor area of all the rooms of the house, including the floor area of all the vertical load-bearing and non-load-bearing structures inside the house, which is determined in accordance with the definition given in § 3 of Government Decree No. 366/2013 Coll., of 30 October 2013, on the regulation of certain matters related to housing co-ownership
2) B/L/T is the abbreviation of Balcony, Loggia (Enclosed Balcony), Terraces
3) The price includes VAT, the cellar unit and the share of common areas. The price does not include the parking space. For selected apartments, it is possible to purchase one or more parking spaces. The price of the parking space is CZK 599.000 (incl. VAT).
4) The prices in EUR are approximate only, they are converted by Česká národní banka (the Czech National Bank) exchange rate on the day and time of display. All the prices and arrangements in the contractual documentation will be in Czech crowns (CZK).
5) Original layout of 1,5+kk modified by client change to 2+kk, in the form of furniture partition etc. already included in the price.
6) A loft-type apartment, where the 2+kk layout is complemented by a generous storage space (inset floor), creating an atypical 3+kk. The floor area is only shown here, including the inserted floor. According to government regulation, the area of unit E1.1.3 is 70.2 m2.

This apartment is equipped with air conditioning

High headroom

Panoramic view of Prague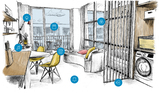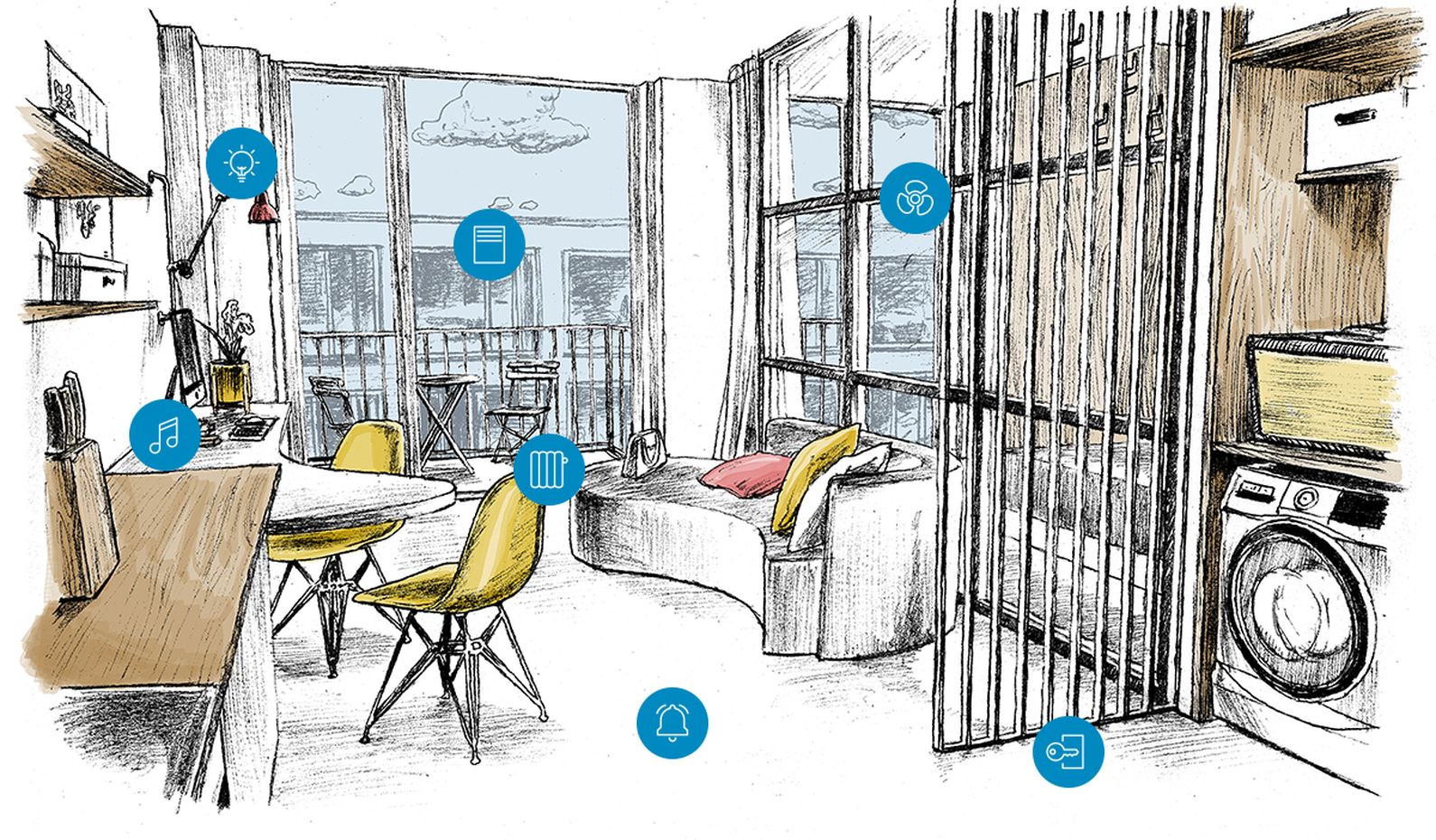 Your Smart Home

at home :-)
Smart home standards
LOXONE automation in the SO-HO Residence will ensure thermal comfort and energy bill under control. You can choose from 3 packages, from installation preparation to functions that ensure full control of the heating, shading and cooling of your apartment.
SMART HOME PACKAGES