SPECIAL OFFER / UP TO 250.000,- CZK FOR KITCHEN WHEN BUYING AN APPARTMENT FORM THE FISRT STAGE
01.11. 2023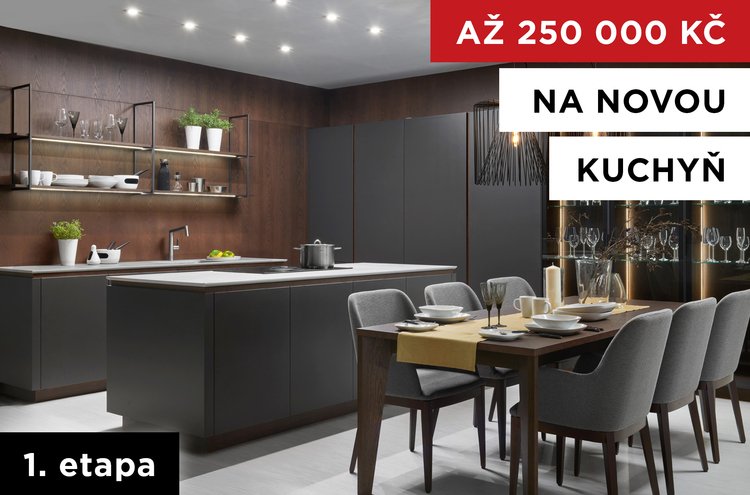 The promotion is valid for contracts concluded for the purchase of an apartment 1+kk – 2+kk from the 1st stage of SO-HO Residence until 15. 12. 2023. Take advantage of the limited-time offer and get a voucher for a kitchen at our contractual partner ProCeram.
As a future buyer, you will receive a voucher for the purchase of a kitchen at our partner ProCeram worth up to CZK 250,000, depending on the size of the unit you are buying.
The amount of the voucher depends on the size of the apartment:
1+kk - 150.000,- CZK
1,5+kk - 200.000,- CZK
2+kk "small" (+-43 m2) - 225.000,- CZK
2+kk "large" (+-57 m2) - 250.000,- CZK
The kitchen voucher can be used exclusively at ProCeram a.s., ID No.: 280 00 510 for the purchase of HANÁK and Nobilia kitchen units. The value of the voucher will be deducted from the order price when ordering the kitchen. The future buyer shall pay the difference to ProCeram's account as instructed in the order.
Don't hesitate to take the opportunity to have the apartment straight with a furnished kitchen. The completion date for the apartments from Phase 1 is as early as December 2023.
The developer reserves the right to terminate the event.
I am interested
back to list